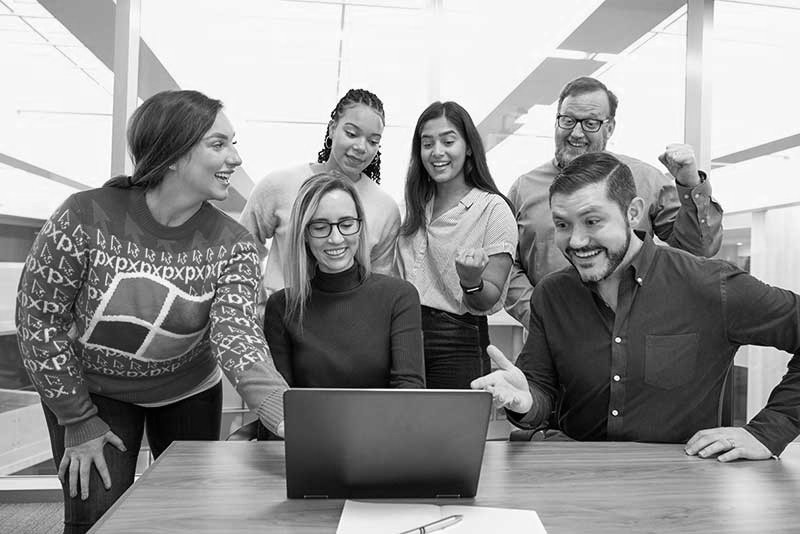 What is an IT consulting service?
In today's world, there is a rapid change in information technology, even business owners find it complicated and frustrating to keep up.  Contacting Jarviiz Computers allows you to tap into specialized expertise in the IT field to implement IT strategies and solutions to achieve business-IT alignment, and drive max value from the current IT initiatives. Even dedicated IT employees will have limits to their individual skills.
Benefits of Jarviiz Computers IT Consulting Services in Qatar
Minimize Network Downtime

Enhanced Productivity

Save your Money

Technology Experts at a fraction of the cost.

Business IT Consulting Solutions
Jarviiz Computers has an extensive networking background and also has the necessary certification and experience to assist with all aspects of your IT needs within your business. Now no need to hire an additional resource and incur additional costs.
As the leading IT business consulting service provider in Qatar, we can also assist with enhancing productivity by enabling collaboration, communication, and knowledge sharing that allows individual employees to innovate in the day to day aspects of their job. Such capabilities are delivered through multiple technologies including central databases, fileservers, mobile platforms, email communications, and broadband connectivity.
So, businesses can benefit from true productivity when this technology is properly maintained, implemented, and planned. Best practices around maintaining, implementing, and planning allow service providers and technology to obtain maximum productivity enhancements.